If I forget you, O Jerusalem, may my right hand forget its skill. May my tongue cling to the roof of my mouth if I do not remember you, if I do not consider Jerusalem my highest joy.
- Psalm 137:5-6
Day 9: Return to Ben Gurion Airport
We drove this in the dark. I'm guessing as to the route through West Jerusalem, but we did go down Highway 1, so the path from Nephtoah to the airport is dependable.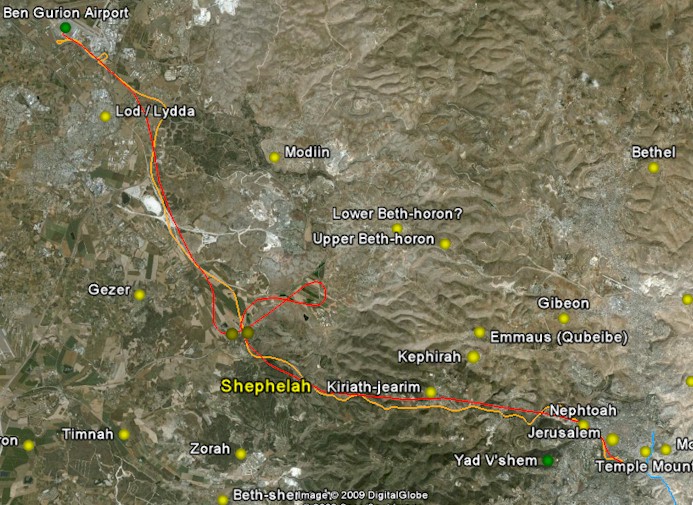 NOTE: The orange-colored line in the image above is my best rendering of the route we followed. The red-colored line is the route followed in the Google Earth flight.
---