The vision of Obadiah: This is what the Sovereign LORD says about Edom ... The pride of your heart has deceived you, you who live in the clefts of the rocks and make your home on the heights, you who say to yourself, 'Who can bring me down to the ground?' Though you soar like the eagle and make your nest among the stars, from there I will bring you down," declares the LORD.
- Obadiah 1:1,3-4
Day 6: Petra, Wadi Rum, Aqaba, Israel border, Arava Highway, Dead Sea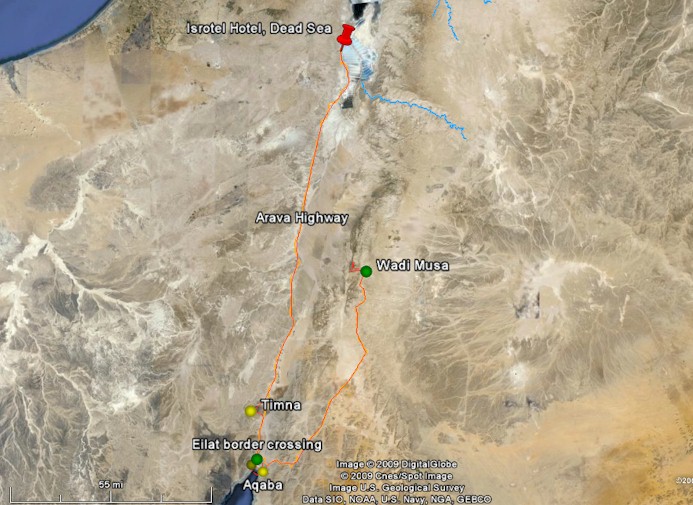 NOTE: The orange-colored line in the image above (and those that follow) is my best rendering of the route we followed. The red-colored line is the route followed in the Google Earth flight.