Leaving Nazareth, he went and lived in Capernaum, which was by the lake in the area of Zebulun and Naphtali -- to fulfill what was said through the prophet Isaiah: "Land of Zebulun and land of Naphtali, the way to the sea, along the Jordan, Galilee of the Gentiles -- the people living in darkness have seen a great light; on those living in the land of the shadow of death a light has dawned."
- Matthew 4:13-16
Day 3: Sea of Galilee, Capernaum, Banias/Caesarea Philippi, Tiberias, Cana, Nazareth, Nof Ginosaur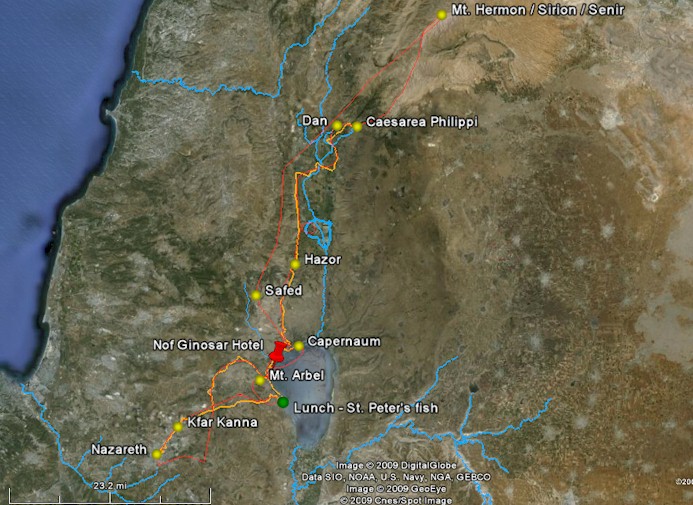 Today's touring has quite a bit of backtracking. To avoid boredom and flying the same routes in reverse, I've added several sidetrips - to the top of Mt. Hermon, along the Naphtali Ridge and Lebanon border, and along the Nazareth Ridge to Mt. Tabor.